Enjoy a new soccer experience creating the real professional soccer player career. Start playing in teams of the suburbs up to conquer the most important international club trophies and win with your national team.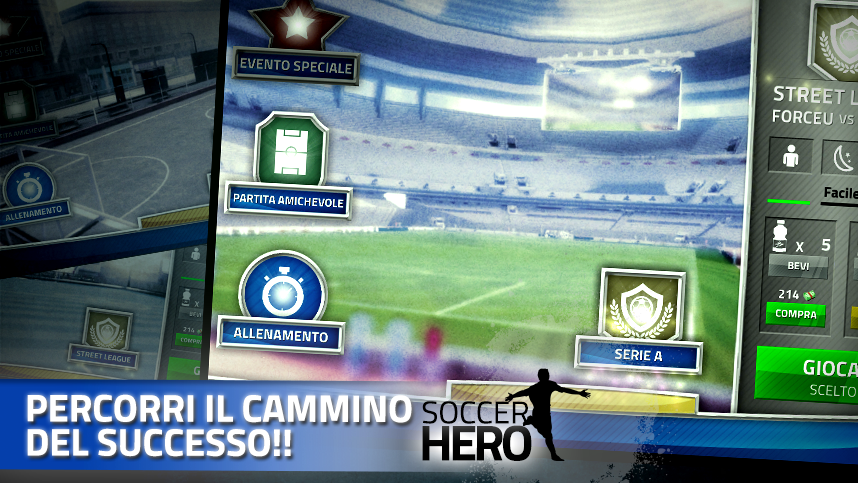 GIVE LIFE TO YOUR
SOCCER CAREER
Take the role of a young sixteen year old soccer player early in his career as an aspiring professional, get noticed by scouts and important clubs thanks to great performance on the soccer field until reaching the most important international stages.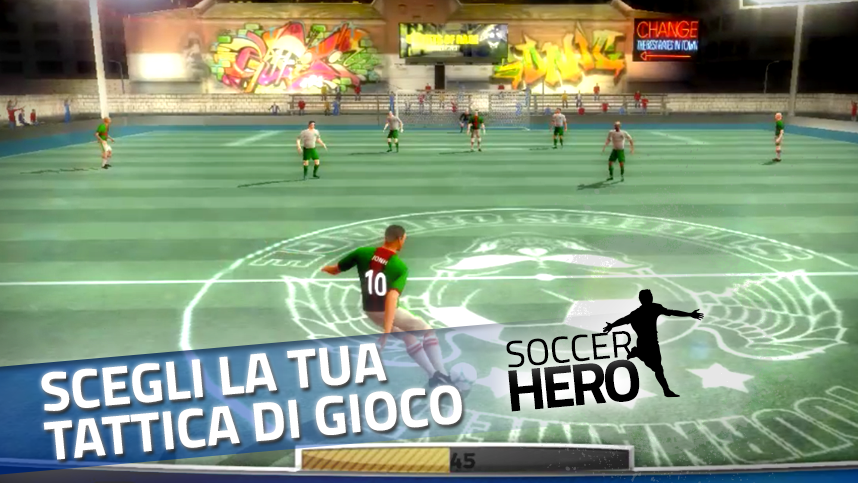 TACTICS
Set the game and build goal actions through assists and filtering passes for your teammates! Hone your skills match after match, help your team to win and become the best soccer player in the world.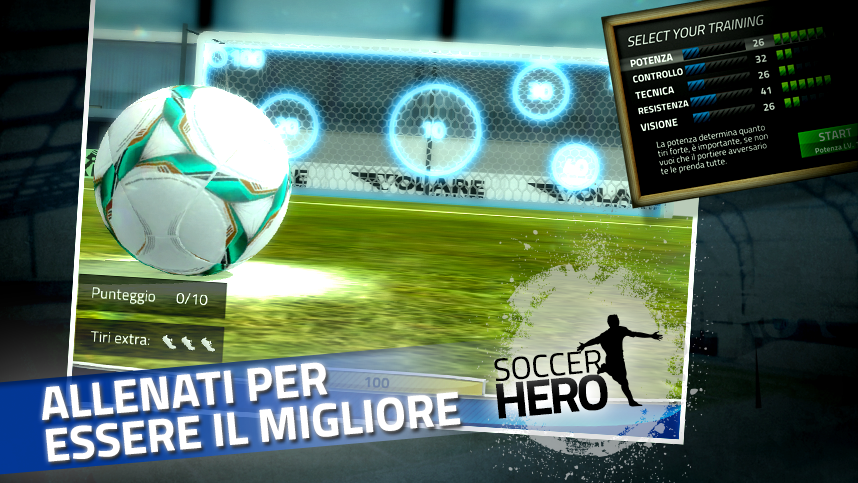 TRAIN
Train your avatar through targeted sessions to improve technical and enhance personal relationships with coach, team and your fans!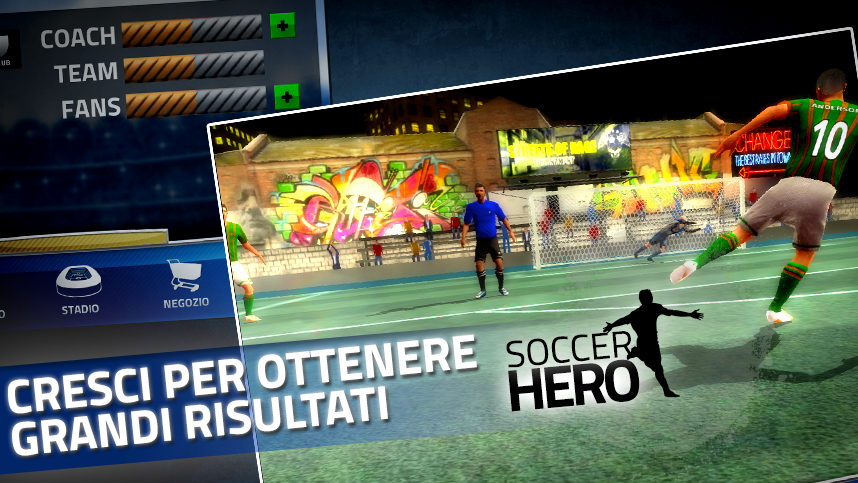 GROW UP
Train hard and buy with your earnings the best technical equipment such as boots, shin guards, energy drinks to enhance your sports performance and win all competitions.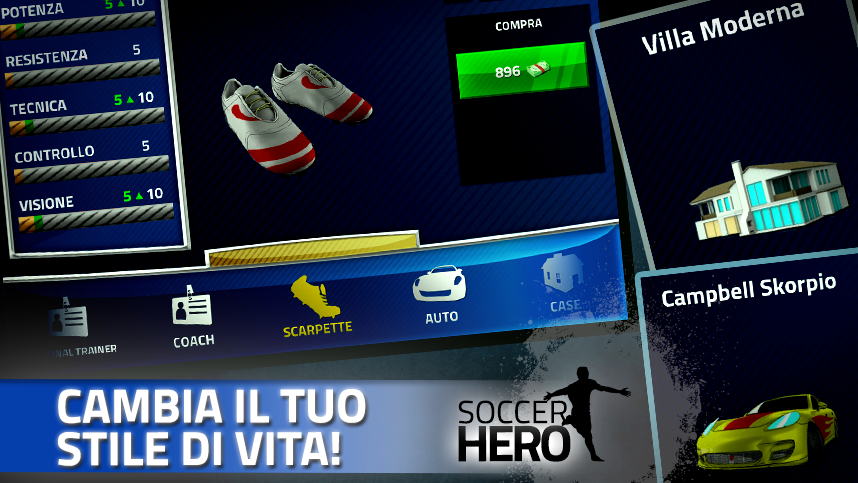 LIFESTYLE
Invest your pharaonic revenues of soccer star enhancing your lifestyle! Buy objects, transportation and housing to become the new world soccer icon!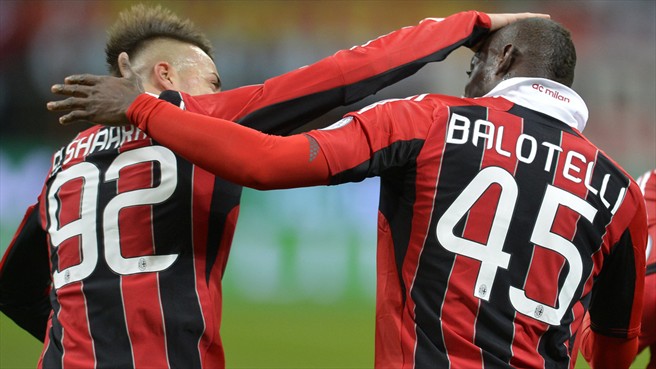 Mario Balotelli and Stephan El Shaarawy. Just a few months ago they were team-mates at AC Milan. Now they found themselves in the Italian national football team. And how do they spend their time in training camp in Coverciano? Simply challenging each other!  Who is the best in Soccer Hero? Tanto sei scarso @ManuElShaarawy @soccerherogame http://t.co/CwyqPE8C0l...
Football is union and has no boundaries, like dreams. And the dream of becoming a football legend is great worldwide. That's why Soccer Hero is all the rage all over the world! Soccer Hero is in the App Store charts in Saudi Arabia and Turkey: BEST NEW GAME UPDATES ! Dear friends Arabs and...
The race of football champions who will become a Soccer Hero does not stop. After Pocho Lavezzi, Marco Amelia and Kevin-Prince Boateng, a new star has fun thanks to Soccer Hero: Mirko Vucinic, three times Italian Champion with Juventus FC, now in the ranks of Al-Jazira. Sto giocando a SOCCER HERO…video gioco pazzesco! Sembra di vivere...